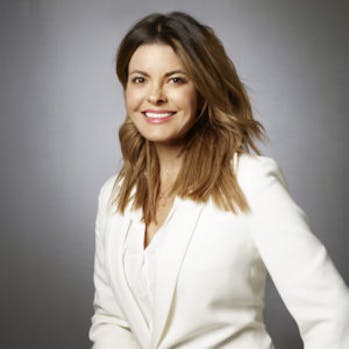 Emma brings strategic thinking and service excellence to real estate. As a former corporate lawyer and lifelong Calgarian, she knows what it takes to give her clients the most professional real estate experience possible. Emma has a Bachelor of Arts in English and a Bachelor of Laws from the University of Calgary. After articling at Vancouver firm Farris, Vaughan, Wills & Murphy she returned to Calgary. Emma was called to the British Columbia Bar in 2000 and to the Alberta Bar in 2002.
Emma's training as a lawyer allows her to understand how to navigate the emotional and commercial complexities of a real estate deal. Emma believes strongly in the brand promise of Charles Real Estate – to serve first and sell second – and has been instrumental in the development of the culture and approach of Charles.
In addition to consistently demonstrating an exceptional commitment to Charles, she also demonstrates it to the city of Calgary and the communities where she lives and works. She was President and Co-founder of the organization, Calgary River Communities Action Group (CRCAG) – a citizens' advocacy group she founded in response to the devastating floods in Calgary in 2013. CRCAG is a solutions-oriented organization that provides feedback and guidance to all levels of government as they create policy and builds infrastructure to make Calgary a more resilient city.
Emma has also held senior political staff positions including stakeholder relations, strategic policy development, issues management and public affairs as as Executive Director, Office of the Premier of Alberta. She also served on school councils, volunteered with the YWCA of Calgary, the Glenbow Museum, The Calgary Parks Foundation and the YesCalgary2026 campaign. She is a regular panelist with CBC Calgary and CTV Calgary. She is mom to two teens, three dogs and two cats.